Want to talk?  Call us!  240.645.6765
Axiom Communications Group
WordPress Website: Design and Development
Axiom Communications Group provides clear and complete communications solutions to private, public and nonprofit organizations with a focus in the construction and commercial real estate sectors.
Website Design   |   WordPress   |   HTML/CSS   |   Responsive & Mobile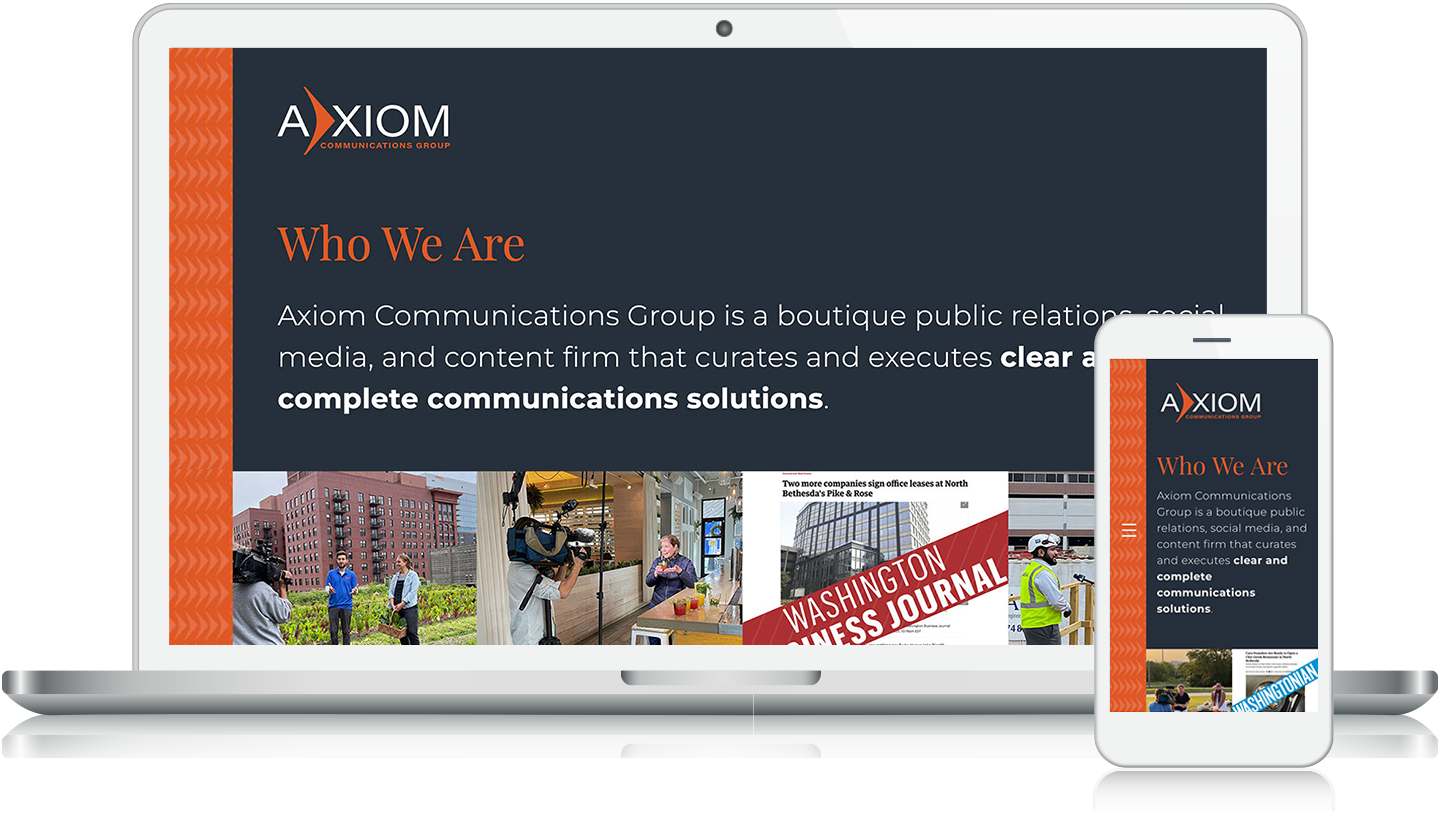 Not sure where to start with commissioning a custom website project?
Give us a call at 240.645.6765 or request an estimate.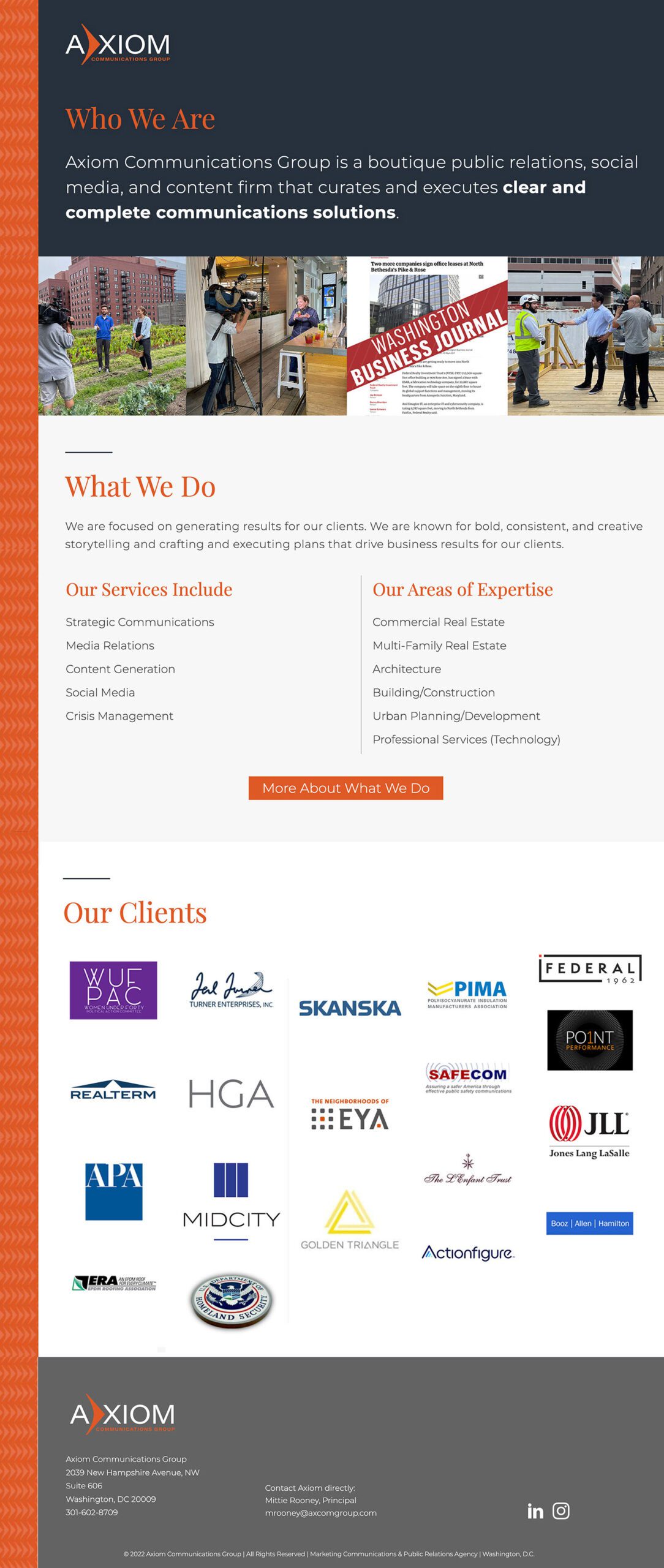 We want to hear about
your design needs!
Brand Development
Web Development
Website Maintenance
Print Marketing
Environmental Marketing
Search Engine Optimization