Want to talk?  Call us!  240.645.6765
Historic Preservation Society
WordPress Website: Design and Development
The L'Enfant Trust is a 501(c)(3), non-profit organization founded in 1978 to preserve and protect Washington, DC's historic neighborhoods and streetscapes. The L'Enfant Trust is the nation's largest preservation easement-holder, protecting more than 1,150 historic properties and surrounding open space across.
Website Design   |   WordPress   |   HTML/CSS   |   Responsive & Mobile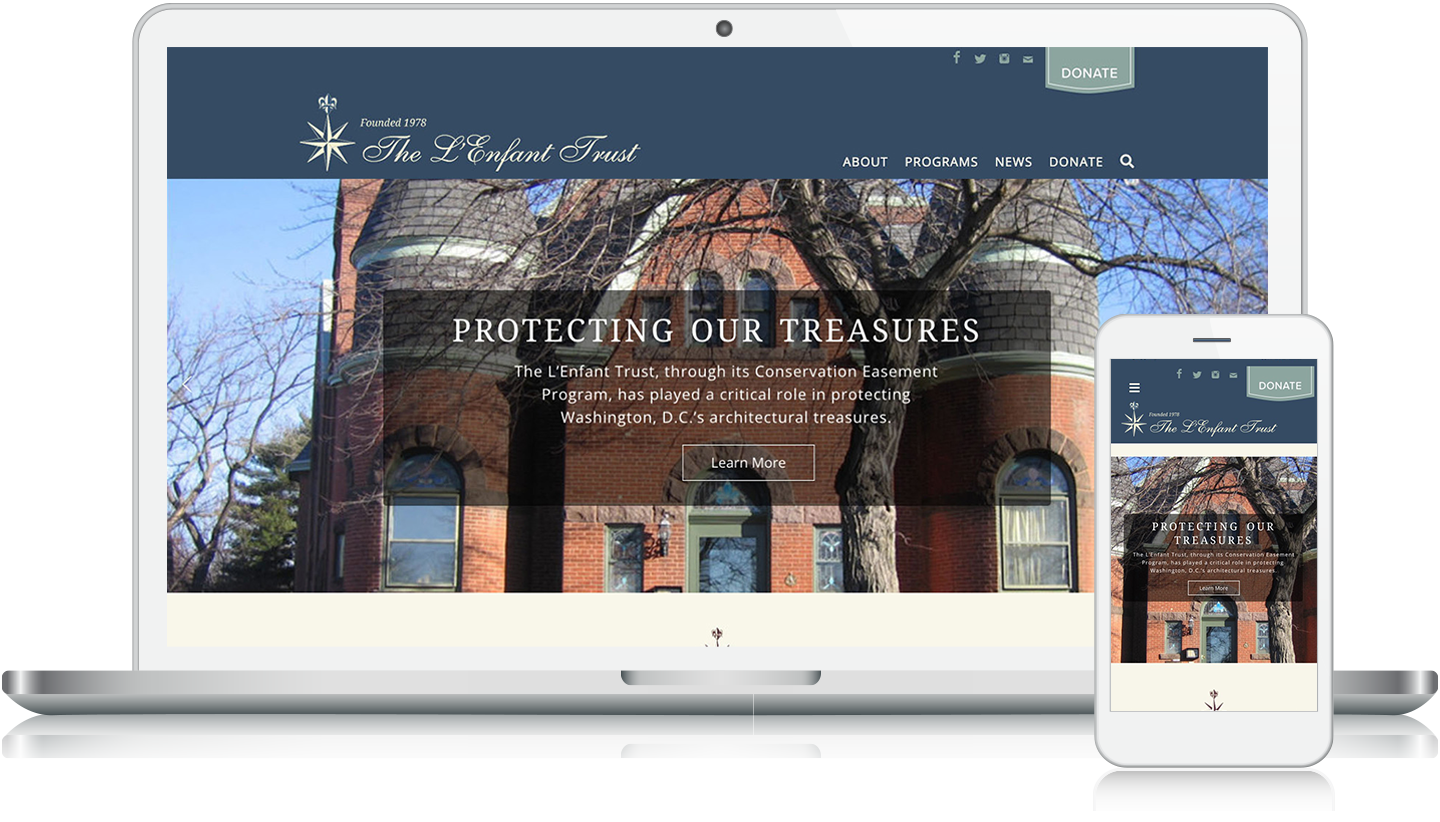 Not sure where to start with commissioning a custom website project?
Give us a call at 240.645.6765 or request an estimate.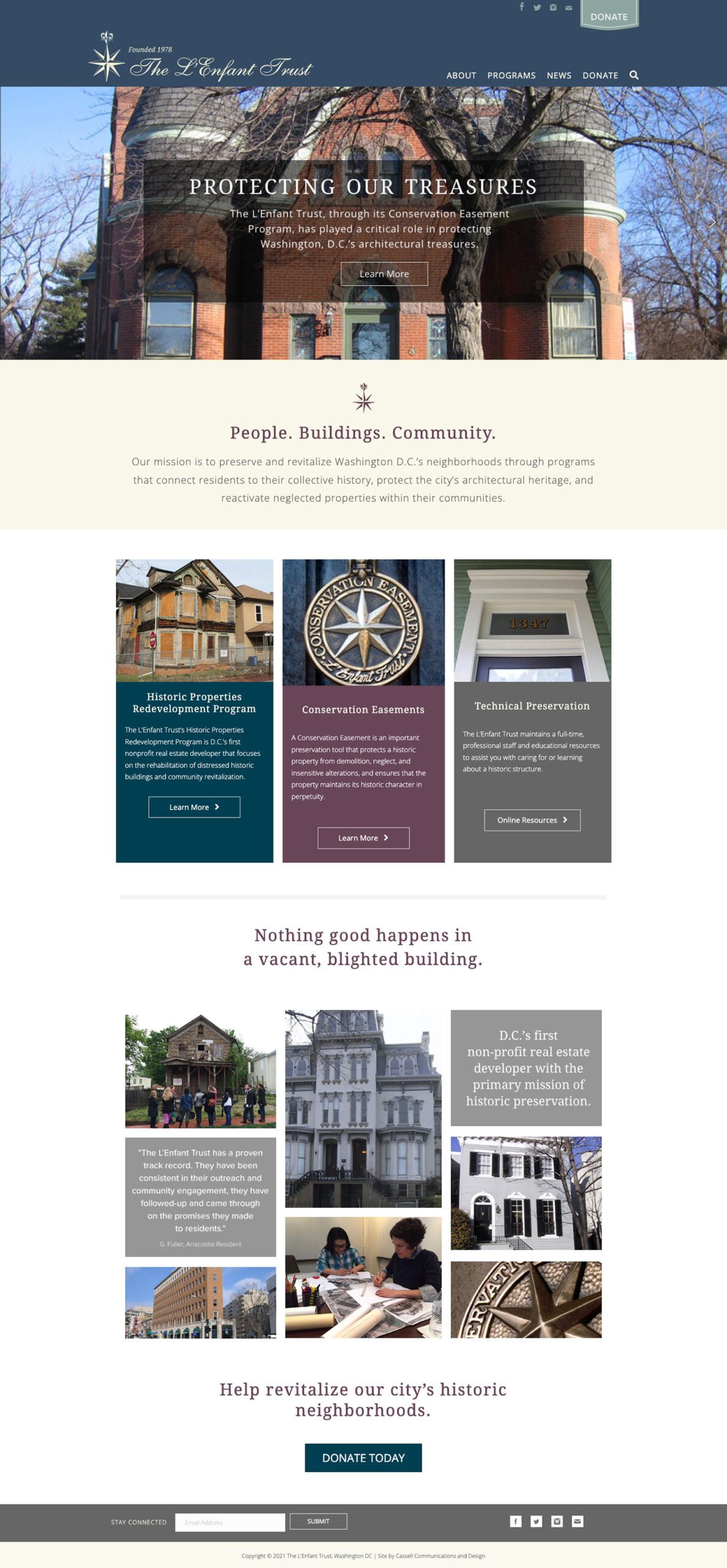 We want to hear about
your design needs!
Brand Development
Web Development
Website Maintenance
Print Marketing
Environmental Marketing
Search Engine Optimization